Honda Recalls More DENSO Fuel Pumps That Are Really Bad at Pumping Fuel
Posted on

Tagged

Author

Source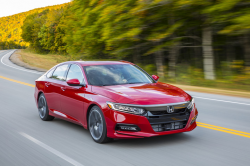 Over 708,000 Honda and Acura vehicles are being recalled to replace their DENSO fuel pumps. The pumps have a defect that'll cause them to stop pumping fuel to the engine. You don't need to be a mechanic to see why that's a problem.
About the Recall ∞
The pump's impellers are shipping with tiny cracks that absorb fuel over time. This expands and deforms the impeller until it just stops working.
This is a big expansion for North American customers. Honda recalled 1.4 million vehicles for this issue last June, but only 146,000 of those were in the USA or Canada.
This latest recall is expected to begin in late May 2021 and covers over 628,000 vehicles in the USA and 80,000 in Canada.
More information on
carcomplaints.com
The impellers inside of Denso branded fuel pumps may have been excessively exposed to a drying agent during manufacturing. This leads to them cracking, absorbing fuel, and deforming so badly that they stop sending fuel to the engine. Honda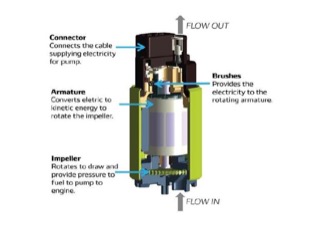 Related Honda Generations
At least one model year in these 12 generations have a relationship to this story.

We track this because a generation is just a group of model years where very little changes from year-to-year. Chances are owners throughout these generation will want to know about this news. Click on a generation for more information.