Honda Owners Feel Drained By Their Underpowered Batteries
Posted on

Tagged

Author

Source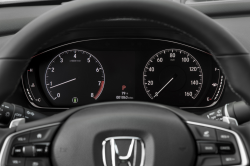 Honda's batteries are such a drain. A new lawsuit suggests that the batteries in the 2017-2019 Accord and CR-V are simply too weak to run the car's electrical systems. Couple that with a parasitic drain and you've got yourself a killer combo if you're a big fan of curse words and walking to work.
About the Lawsuit ∞
These battery problems can quickly add up. For example, one of the plaintiffs paid over $1,300 to replace multiple batteries and the alternator on a three-year old Accord. Unlike the batteries, they are more than a bit charged up.
A drained battery can cause all sorts of issues with safety features like hazard lights, headlights, and other electronics. Multiple owners have been locked out of their cars after the battery drained while sitting.
The case, Mastrangelo, et al., vs. American Honda Motor Co., Inc., et al. has been filed in the U.S. District Court for the Central District of California.
More information on
carcomplaints.com
Certain generations of Accord and CR-V vehicles chew through batteries. Leave one of these sitting a couple days and there's a good chance it won't start due to an underpowered battery, parasitic drains, and an ineffective battery charging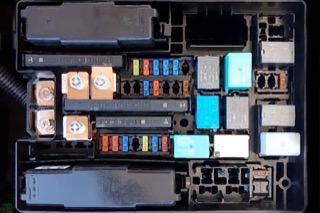 Related Honda Generations
At least one model year in these 3 generations have a relationship to this story.

We track this because a generation is just a group of model years where very little changes from year-to-year. Chances are owners throughout these generation will want to know about this news. Click on a generation for more information.
10th Generation Accord

Years

2018–2020

Reliability

40th out of 58

PainRank™

17.2

Complaints

201

Learn more about the 10th Generation Accord

9th Generation Accord

Years

2013–2017

Reliability

54th out of 58

PainRank™

49.34

Complaints

1341

Learn more about the 9th Generation Accord

5th Generation CR-V

Years

2017–2020

Reliability

43rd out of 58

PainRank™

21.19

Complaints

481

Learn more about the 5th Generation CR-V