1999-2004 Honda Automatic Transmission Failures
Posted on

Author

Tagged
Key Points
Automatic transmissions in some 1999-2004 Honda models are failing well before 100,000 miles.
The problem is due to a design or materials defect with the torque converter.
Honda was offering "good will" repairs to some owners, but these vehicles are mostly old now so any transmission expenses are usually left to the owner.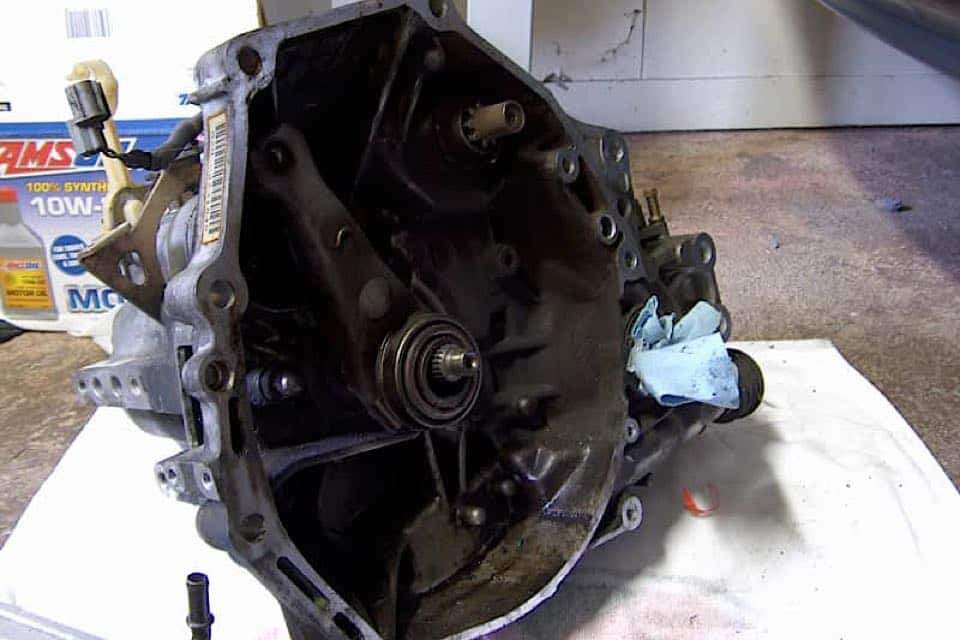 If you own a Honda released between 1999-2004 and haven't had any issues with your automatic transmission, may I suggest you go to your nearest convenience store and play the lottery? 'Cause you're one lucky son-of-a-gun.
Transmission failure in those model years is a widespread issue with the Honda Accord, Civic and Odyssey. The 2003 Honda Accord, 2001 Honda Civic and 2002 Honda Odyssey appear to be the worst years for transmission failure. Some quick stats:
More than half of the reported transmission problems happen under 90,000 miles.
1 in 5 problems happen before the odometer hits 70,000 miles.
Owners report an average repair cost of $2,291[1].
This is one of the most common complaints on CarComplaints.com, which was recently quoted in an investigative article by the New York Times[2] regarding these failing transmissions.
What Causes the Transmission Problem? ∞
If your engine revs up, but the car won't shift into gear or move it could be a defective torque converter. In fact, the majority of Honda owners with transmission problems are saying the torque converter is failing and essentially burning up the transmission fluid, rendering the entire transmission useless.
What is a torque converter and why does it cost so much? ∞
When you come to a stop in your vehicle, drivers with manual transmissions use a clutch to disconnect the engine from the transmission so your engine can continue to spin while your wheels do not. Drivers with automatic transmissions don't have a clutch and instead rely upon the torque converter to perform the same task.
A torque converter is a type of fluid coupling, which allows the engine to spin somewhat independently of the transmission. If the engine is turning slowly, such as when the car is idling at a stoplight, the amount of torque passed through the torque converter is very small, so keeping the car still requires only a light pressure on the brake pedal[3].
Essentially, when the torque converter fails your car isn't going anywhere.
Common Signs Your Transmission is on the Fritz ∞
Leaking Transmission Fluid
Transmission Slips or Won't Engage
Car Stutters or Jerks While Accelerating
Transmission Pops in and out of Gear
Check Engine Light is On
Car Will Turn on but Can't Get it to Move
Preventing Transmission Problems with your Honda ∞
The automatic transmission is a complicated beast and is prone to problems. Any repair to an automatic transmission can be complicated and expensive. The following steps can help prevent transmission problems in many cases:
Regularly look at your driveway or parking spot for transmission leaks.
Change the fluid as your owner's manual suggests. Also change it out when it becomes too dark or dirty. Another reason to change it often it, you can only change about 65% of the fluid at any one time because there is always transmission fluid left in parts like the torque converter.
Never shift to reverse or park while the car is moving forward.
Always make sure to be holding down the brake when shifting from park to drive or reverse.
Is Honda Doing Anything to Fix the Problem? ∞
Honda has offered some owners out-of-warranty compensation for the transmission repairs. Rather than going through your local dealership, it's best to contact Honda Customer Service at (800) 999-1009 and ask for a "goodwill repair". If you can provide proof that you followed Honda's recommended maintenance schedule, Honda may offer to pay a portion of the repair bill -- typically 50%, although some 2003 vehicle owners have reported having up to 75% covered.
Watch out for Honda dealerships' abnormally high repair bill though. As one owner put it, "Honda has offered to cover half the repair cost. The problem is they want $5,000 to fix it. Are they nuts???" An independent repair shop will generally do the same replacement for $2,500 or less. Just make sure you get a comparable warranty on parts because the rebuilt replacement transmissions can fail just as quickly, if not sooner.
2004 Honda Transmission Recall ∞
In 2004, Honda finally admitted to the problem with a 600,000 vehicle recall[4]. Honda decided to recall the transmissions, at an estimated cost of $153 million to the company, after finding "10 transmission failures" according to Honda spokesman Chuck Schifsky. We're not sure where Mr. Schifsky is getting his information, because we've seen hundreds and hundreds of owner complaints. Honda later expanded the recall to include nearly 1.1 million vehicles. The models covered included:
2002-04 Odyssey
2003–04 Pilot
2001–02 Acura MDX
2003–04 Accord V-6
2000–04 Acura 3.2 TL
2001–03 Acura 3.2 CL
Unfortunately Honda's transmission repairs, especially for those engines that had less than 15k miles before the recall, were not guaranteed to keep working. According to the Wheels blog on NYtimes.com:
In a complaint filed with the Center for Auto Safety, Jeremy Berens of Vienna, Va., said his 2003 Accord was recalled when it had fewer than 15,000 miles on the odometer. But it failed in December, with the mileage at about 67,000, as he tried to merge onto a busy highway.
"I was nearly rear-ended and had no warning," he wrote in his complaint. "Honda has not properly fixed the recall that occurred in 2004 and are failing to recognize that a problem exists."
He said Honda agreed to pay 40 percent of the repair after the district manager interceded on his behalf, but it still cost him $2,750.
2006 Honda Transmission Class Action Settlement ∞
In 2006 a class-action lawsuit was settled against Honda in the Superior Court of California for Alameda County. The suit claimed that Honda misled consumers by selling them vehicles with defective transmissions. Honda settled the case without ever admitting a defect and denied the charges.
Owners covered in the lawsuit were given an extension of the transmission warranty to 93 months or 109,000 miles (whichever comes first), starting when the vehicle is first purchased or leased. According to court records, the plaintiff's lawyers received nearly $5.5 million in addition to expenses, according to court records.
The models covered were the 2000–1 Accord; 1999–2001 Odyssey; 2000–1 Prelude; 1999–2 Acura 3.2 TL and 2001–2 Acura 3.2 CL. The problem is most of those vehicles are well past the 93-month time limit and some owners are unhappy because they're left to cover the bill when their transmissions fail outside the warranty extension, with repairs sometimes costing up to $4,000.
---
Generations Where This Problem Has Been Reported
This problem has popped up in the following Honda generations.

Most years within a generation share the same parts and manufacturing process. You can also expect them to share the same problems. So while it may not be a problem in every year yet, it's worth looking out for.
What Owners Say About This Problem
I kept this vehicle running in tip top shape for years, really a dream car for the most part. Then the trans starts slipping and nothing I can really do about it. Not worth replacing as the trans cost a fortune and because it's poorly engineered it only happen again.
OK, Now What?
Maybe you've experienced this problem. Maybe you're concerned you will soon. Whatever the reason, here's a handful of things you can do to make sure it gets the attention it deserves.
File Your Complaint

CarComplaints.com is a free site dedicated to uncovering problem trends and informing owners about potential issues with their cars. Major class action law firms use this data when researching cases.

Add a Complaint

Notify CAS

The Center for Auto Safety (CAS) is a pro-consumer organization that researches auto safety issues & often compels the US government to do the right thing through lobbying & lawsuits.

Notify The CAS

Report a Safety Concern

The National Highway Traffic Safety Administration (NHTSA) is the US agency with the authority to conduct vehicle defect investigations & force recalls. Their focus is on safety-related issues.

Report to NHTSA