Honda's Excessive Oil Consumption Problems
Posted on

Author

Tagged
Key Points
Honda's V6 engines are burning through a crazy amount of oil even if the automaker says it's normal.
The automaker was sued for an engine design that allows oil to be burned off in the combustion chamber.
A settlement extended the warranty on certain vehicles to 8 years and unlimited mileage.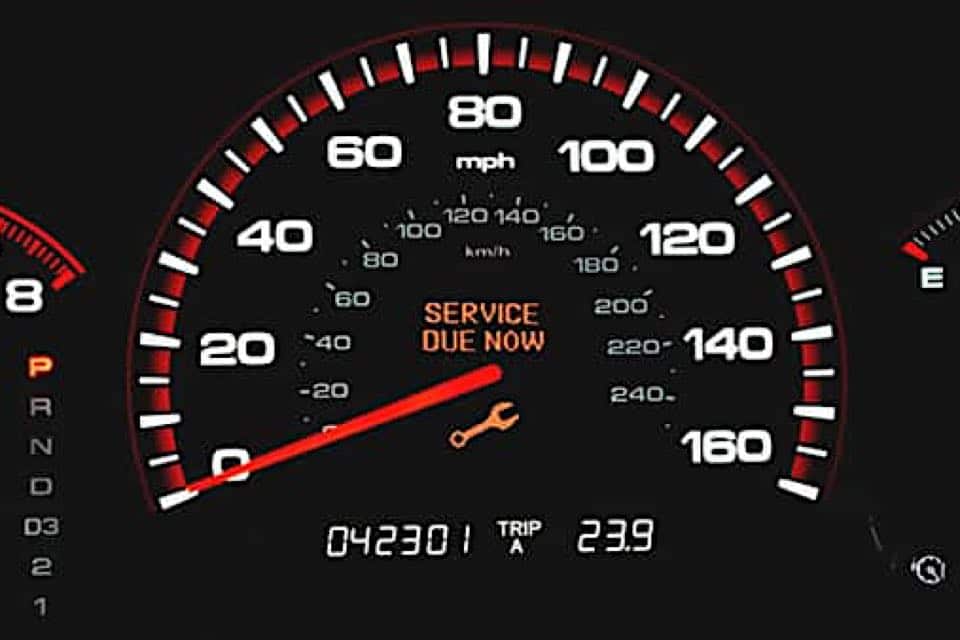 One of the top complaints about the latest generation of Honda vehicles is how the V6 engines burn through an excessive amounts of oil. Mechanics did their best to place the blame on the owner's driving and maintenance habits, but it was clear through thousands of complaints that this was an emerging problem trend. A judge agreed.
Oil Consumption Class Action Lawsuit ∞
A lawsuit claimed that Honda produced 1,593,755 vehicles that excessively burn oil and need frequent spark plug changes, and hid it from consumers:
A systematic design defect that enables oil to enter into the engine's combustion chamber. This leads to premature spark plug degradation and engine malfunction.
Honda denied the allegation, despite issuing a Technical Service Bulletin (TSB #11-033) in July 2011 that quietly acknowledged the problem.
The TSB states that "the VCM (variable cylinder management) may be repeatedly switching on and off during light throttle operation, at cruising speeds, on flat roads." Essentially, the engine is working much harder than it has to in normal driving conditions.
In fact, if your commute doesn't consist of climbing through the Rockies, you're probably going to see more oil consumption than normal.
The Settlement ∞
On October 22, 2013, Honda America agreed to settle the class-action suit. As part of the settlement, Honda extended the powertrain warranty on these models for eight years from the time of purchase or lease with no mileage limits. Honda also offered to reimburse customers who had to pay out-of-pocket expenses for related repairs such as spark plugs, pistons or even entirely new engines (with limitations).
The settlement was reached after U.S. District Judge Susan Illston declined Honda's motion to force arbitration on the case in Oct. 2012. The judge found that Honda was a third-party non-signatory to a contract and therefore may not compel arbitration under the terms of the contract.
The settlement covers the following vehicles equipped with six-cylinder engines (U.S. models only):
2008-12 Accord
2008-13 Odyssey
2009-13 Pilot
2010-11 Accord Crosstour
2012 Crosstour
That's a great start, but we've also received complaints from owners of the following vehicles who should get the same benefits: 2009–10 Pilot (All), 2011 Pilot 2WD (Some), 2011 Pilot 4WD (Some). Have another vehicle you think should be covered?
To verify your vehicle is covered, you can call Honda at (800) 999-1009 and provide them with your VIN. You can also bring your car into a certified Honda mechanic.
The Complaints Keep Rolling In ∞
Excessive oil consumption in Honda's is one of the top complaints submitted to CarComplaints.com. In fact, the problem was listed as the worst problem in the top problem trends of 2012.
The majority of complaints say that they were told from Honda and dealership mechanics that it was normal for a powertrain to burn a quart of oil every 1,000 miles. The class-action suit claims Honda refused to honor its warranties and instead told people to check their oil every time they stop for gas. Yep, "normal".
"When I get an oil change, I would need to add at least 2 quarts of oil before the next oil change is do. It started off with adding oil the very next month after a new oil change! That is so ridiculous." Rosaline E. of Raleigh, NC told CarComplaints.com. "The only way I would know that I needed more oil was there would be a burning smell coming from the car and a knocking noise. My oil light indicator would never light up-which is another malfunction."
Generations Where This Problem Has Been Reported
This problem has popped up in the following Honda generations.

Most years within a generation share the same parts and manufacturing process. You can also expect them to share the same problems. So while it may not be a problem in every year yet, it's worth looking out for.
OK, Now What?
Maybe you've experienced this problem. Maybe you're concerned you will soon. Whatever the reason, here's a handful of things you can do to make sure it gets the attention it deserves.
File Your Complaint

CarComplaints.com is a free site dedicated to uncovering problem trends and informing owners about potential issues with their cars. Major class action law firms use this data when researching cases.

Add a Complaint

Notify CAS

The Center for Auto Safety (CAS) is a pro-consumer organization that researches auto safety issues & often compels the US government to do the right thing through lobbying & lawsuits.

Notify The CAS

Report a Safety Concern

The National Highway Traffic Safety Administration (NHTSA) is the US agency with the authority to conduct vehicle defect investigations & force recalls. Their focus is on safety-related issues.

Report to NHTSA