Honda Files a Motion to Dismiss Honda Sensing Safety Lawsuit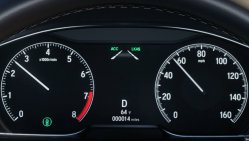 Honda has filed a motion to dismiss a lawsuit that alleges the Honda Sensing safety suite is really quite dangerous. The consolidated lawsuit says warning messages appear for no reason and that the vehicles can suddenly change speeds while driving. Honda lawyers have come up with a list of technicalities on why the case should be tossed.
More About This Lawsuit ∞
Honda's lawyers say some of the plaintiffs didn't provide any pre-lawsuit notice to the automaker and that state-law claims seek remedies that aren't available.
The original lawsuit originally only covered the 2017 CR-V but has since consolidated with other class-actions.
The lawsuit now covers the 5th generation CR-V (2017-2020) and 9th generation Accord (2016-2020).