Grinding Starter Problems in 2013-2015 Accord and Crosstour Leave Owners Stranded
Posted on

Author

Tagged
Key Points
A grinding noise during start-up is common in the 2013-2015 Accord and Crosstour with automatic transmissions.
The problem is likely due to a clearance or misalignment issue between the starter system and the transmisison's torque converter ring.
Honda addressed the problem in a TSB but did not offer assistance to owners, leading to multiple lawsuits.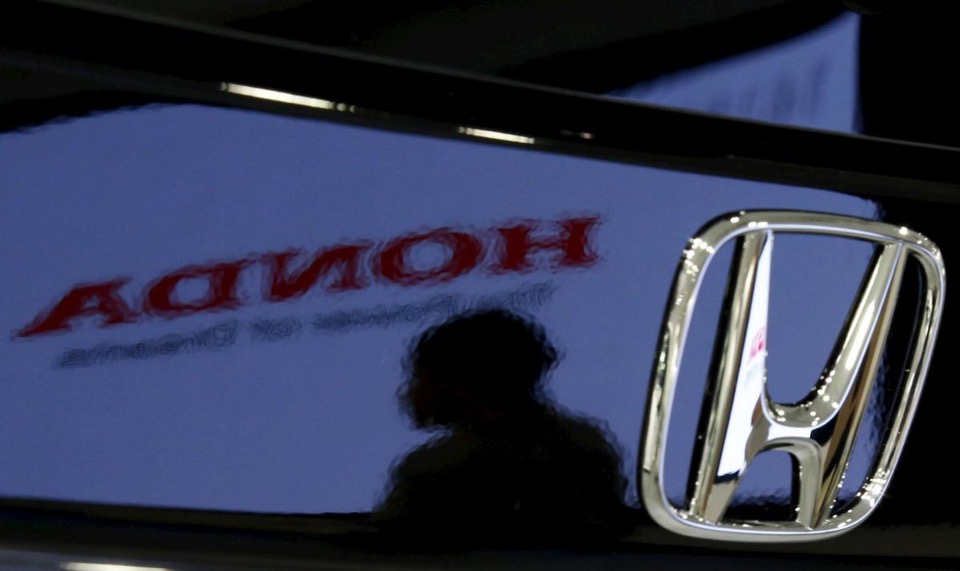 The 2013-2015 Accord and Crosstour were manufactured with defective starter systems that create a grinding or spinning noise when trying to start the engine.
This only applies to cars with an automatic transmission. In those cars, the starter system needs to be able to engage with the transmission's torque converter ring gear in order to spin up the engine. But the ring gear is out-of-position which causes issues with starting and premature wear on the gears and starter motor.
Additionally, there are claims that these vehicles use low-capacity batteries that can lack the power needed to power the starter motors. Combined with the ring gear positioning defect, starting these cars is like taking a spin of the roulette wheel.
Service Bulletin #16-002 ∞
In February 2016, Honda released technical service bulletin (TSB) #16-002 to inform dealerships about the incorrect positioning of the torque converter's ring gear and how it can create problems starting the engine.
The TSB states the clearance between the starter motor gear and the torque converter ring gear is not optimal.
It also says in order to fix the problem, the starter motor should be replaced and the crankshaft should be rotated by one bolt hole.
Repair costs are covered if the car is under warranty. However major starter issues in these vehicles tend to happen around 50,000 miles, just north of Honda's 36,000 mile warranty.
The out-of-warranty repair cost ∞
Repair costs at a Honda dealership vary, but on average it costs out-of-warranty owners around $630 out-of-pocket.
A good chunk of that cost is a new starter motor which runs between $200-$400 retail.
The rest can be attributed to labor costs, and that can get pricey considering to rotate the crankshaft a technician has to remove the battery, splash separator, lower radiator hose, starter motor, and the torque converter just to access the necessary bolts.
Honda Starter Lawsuits ∞
Owners who are now out-of-warranty are wondering why they still have to pay to repair a starter system that was defective from the ... well, start. So far Honda has held firm on only offering financial help to warrantied owners.
Enter the lawsuits.
Class-Action Proposed in New Jersey ∞
The first proposed class-action lawsuit, Joel Merkin, et al., v. Honda North America, Inc., American Honda Motor Company, Inc., and Honda Motor Company, LTD, came in May of 2017, accusing Honda of violating the New Jersey Consumer Fraud Act.
The lead plaintiff explains that the starter defect costs much more than just replacing the starter motor, as there are also costs associated with buying new batteries and getting the car towed when it doesn't start.
Additionally the lawsuit alleges the defect diminishes the vehicle's resale value.
A Second Class-Action For Every Other US Consumer ∞
A few months later an additional proposed class-action lawsuit, Carolina Martinez, et al., v. American Honda Motor Co. Inc., was filed for owners outside of New Jersey.
In addition to pointing out the clearance issue between the starter motor's gear and the engine's torque converter ring gear, the lawsuit alleges that Honda equipped the cars with laughably small, low-capacity batteries that lack the current needed to power the starter motors.
Generations Where This Problem Has Been Reported
This problem has popped up in the following Honda generations.

Most years within a generation share the same parts and manufacturing process. You can also expect them to share the same problems. So while it may not be a problem in every year yet, it's worth looking out for.
9th Generation Accord

Years

2013–2017

Reliability

54th out of 58

PainRank™

49.34

Complaints

1341

Learn more about the 9th Generation Accord

1st Generation Crosstour

Years

2012–2015

Reliability

23rd out of 58

PainRank™

5.95

Complaints

55

Learn more about the 1st Generation Crosstour
Further Reading
A timeline of stories related to this problem. We try to boil these stories down to the most important bits so you can quickly see where things stand. Interested in getting these stories in an email? Signup for free email alerts for your vehicle over at CarComplaints.com.
Some 9th generation Accord and 1st generation Crosstour owners are having a heck of a time getting their cars to start.

The theory has been a combination of an underpowered battery and a defective starter motor were to blame, but there might be more to it according to Service Bulletin #16-002 which Honda released earlier this month.

In the bulletin, the automaker says the clearance between the starter motor gear and the torque converter ring gear is not optimal and that can cause issues with the starter system.

To fix it, technicians are advised to rotate the torque converter clockwise by one bolt in addition to replacing the starter motor. The fix is covered under warranty but that only covers vehicles up to 3 years and 36,000 miles.

keep reading

article "Here's Why Some Accord and Crosstour Sedans Are Having Such a Hard Time Starting"
What Owners Say About This Problem
[Starter problems happened] rarely at first, but then more frequently now - like every 3rd start - the auxiliary power comes on but the engine doesn't turn over. Sometimes the starter makes a horrible sound like maybe I'm trying to start the car but the engine is already on, but it definitely isn't. I can't reproduce this at will, so I figure there's little point taking it to a mechanic until I have to tow it in.
Just like many others on here, I started having intermittent issues with the car not starting. It started happening near the 90k mark about every 20ish or so starts. Turning the key would activate the dash power/electrical but I would only hear a click from under the hood, the car would usually start the 2nd/3rd time.
Based on the number of starter problem complaints, Honda should compensate all Accord and Crosstour owners buy providing a voucher to get their starter and ignition relay system rechecked out at the local dealership.
OK, Now What?
Maybe you've experienced this problem. Maybe you're concerned you will soon. Whatever the reason, here's a handful of things you can do to make sure it gets the attention it deserves.
File Your Complaint

CarComplaints.com is a free site dedicated to uncovering problem trends and informing owners about potential issues with their cars. Major class action law firms use this data when researching cases.

Add a Complaint

Notify CAS

The Center for Auto Safety (CAS) is a pro-consumer organization that researches auto safety issues & often compels the US government to do the right thing through lobbying & lawsuits.

Notify The CAS

Report a Safety Concern

The National Highway Traffic Safety Administration (NHTSA) is the US agency with the authority to conduct vehicle defect investigations & force recalls. Their focus is on safety-related issues.

Report to NHTSA