CR-V Heater and Defroster Doesn't Work While Idling
Posted on

Author

Tagged
Key Points
Owners of recent CR-V model years say the SUV produces no heat while idling
The problem is likely related to the 1.5L "Earth Dreams" engine which has multiple problems related to engine heat.
Honda has offered a few tips, but mostly say to keep the car moving. So ... just avoid traffic!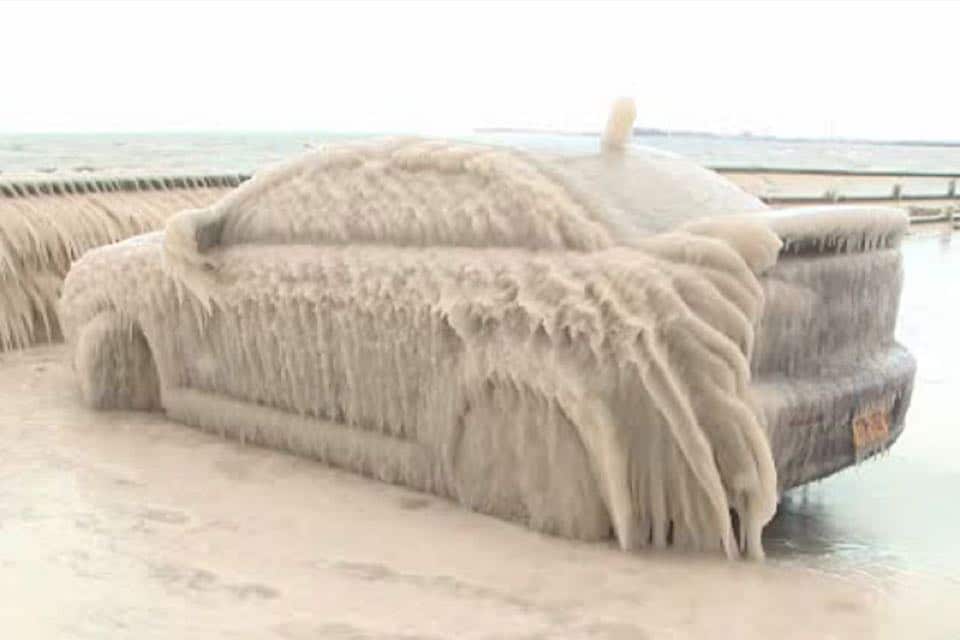 Honda is taking heat from owners who are tired of not having any heat in their 4th and 5th generation CR-Vs with the "Earth Dreams" engine. This problem is likely tied to an oil overflow problem that is also causing gas smells in the cabin.
To date, owners of the 2017 model year have the most complaints as it currently holds the top spot in trending problems on CarComplaints.com.
No Heat While Idling ∞
This popular SUV is terrible at producing heat while idling. In fact, many owners say it won't produce any at all until they start driving. If you've ever had to scrape ice off your windshield you understand how powerful of an ally the defroster can be. So it's no wonder CR-V owners in cold-weather climates feel betrayed.
This vehicle is absolutely unsuitable to be driven in cold temps and climates. It's a definite safety hazard to drive with your windows fogged up and the vehicle can't create enough heat to defrost them. I am now carrying an adapter plug and a hair dryer in case of emergency. Who spends over $40 000 to do this?
From reports, the heater core will eventually warm up once you start driving. Now this isn't much different from most other vehicles, the engine heats up, the heater core heats up, the warm air starts flowing.
What's odd is the moment you find yourself idling, or even coasting down a hill, you can see the engine temperature gauge drop into chilly oblivion.
Even once it is completely warmed up, temperature gauge will drop back to cold and air out of vents will be cold when idling for any amount of time. You must be driving to get any heat.
There's a theory going around that whatever is going on, Honda fixed it for the 2018 model year and owners should look to trade up. But ... we're not so sure about that.
A varied array of unhelpful suggestions from Honda dealerships ∞
In addition to complaints being submitted to CarComplaints.com and the National Highway Traffic Safety Administration (NHTSA), owners have been taking their cars to local dealerships looking for help. Unfortunately, all they're getting back is a chilled, depressing gazpacho of suggestions. Things like:
Turn the heat all the way up, but keep the fan on the lowest setting only.
Never use the vehicle's eco-mode, maybe try the sport mode instead?
This engine is smaller to be more fuel efficient, and therefore doesn't produce enough heat.
One common point of emphasis from dealerships has been, I'm sorry but there's nothing we can do because there's no official recognition of the problem or a solution from Honda.
Is this another "Earth Dreams" nightmare for people in cold climates? ∞
Speaking of engines, the newest CR-Vs have what Honda calls the 1.5L "Earth Dreams" engine which has already been tied to excess fuel build-up and gas fumes in the cabin for CR-Vs in cold weather climates.
Generations Where This Problem Has Been Reported
This problem has popped up in the following Honda generations.

Most years within a generation share the same parts and manufacturing process. You can also expect them to share the same problems. So while it may not be a problem in every year yet, it's worth looking out for.
4th Generation CR-V

Years

2012–2016

Reliability

51st out of 58

PainRank™

34.7

Complaints

1238

Learn more about the 4th Generation CR-V

5th Generation CR-V

Years

2017–2020

Reliability

43rd out of 58

PainRank™

21.19

Complaints

481

Learn more about the 5th Generation CR-V
OK, Now What?
Maybe you've experienced this problem. Maybe you're concerned you will soon. Whatever the reason, here's a handful of things you can do to make sure it gets the attention it deserves.
File Your Complaint

CarComplaints.com is a free site dedicated to uncovering problem trends and informing owners about potential issues with their cars. Major class action law firms use this data when researching cases.

Add a Complaint

Notify CAS

The Center for Auto Safety (CAS) is a pro-consumer organization that researches auto safety issues & often compels the US government to do the right thing through lobbying & lawsuits.

Notify The CAS

Report a Safety Concern

The National Highway Traffic Safety Administration (NHTSA) is the US agency with the authority to conduct vehicle defect investigations & force recalls. Their focus is on safety-related issues.

Report to NHTSA