Does Honda Sensing Make the Vehicle More Dangerous to Drive?
Posted on

Author

Tagged
Key Points
Owners complain that the safety software is randomly braking while driving.
The system is infamous for needing expensive recalibration and has trouble in bad weather.
Problems have persited despite Honda's service bulletins, leading to a couple lawsuits.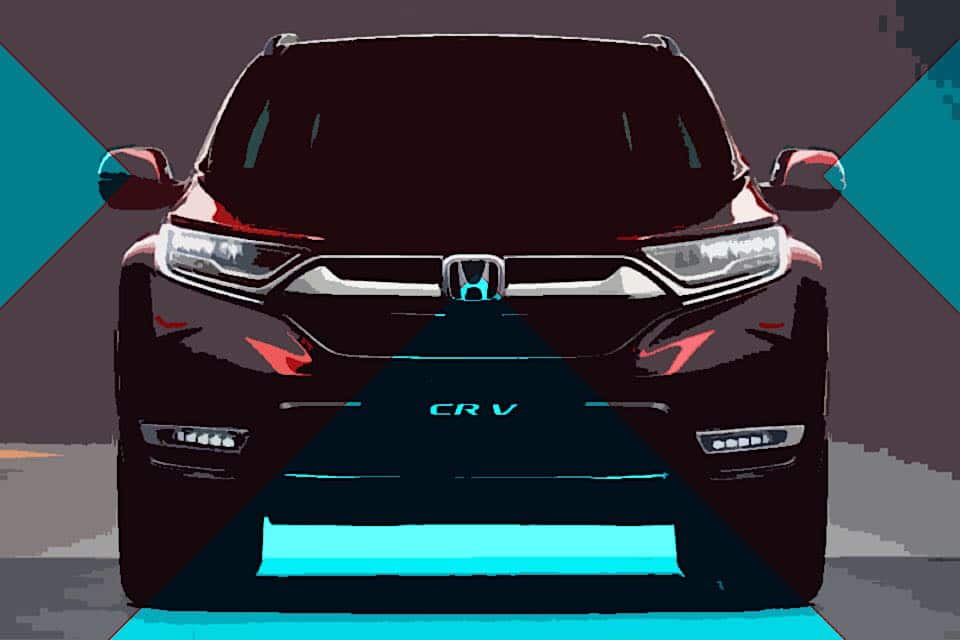 Honda describes the system as "an intelligent suite of safety and driver-assistive technologies designed to alert you to things you might miss while driving." It includes:
Lane keeping assist which should adjust the steering to help you keep centered in a detected lane but can get blinded by the sun.
Adaptive cruise control that maintains a comfortable interval behind detected vehicles until it doesn't.
Road departure mitigation adjusts steering and braking if you cross a detected lane and is also known as the I can't believe you actually fell asleep while driving system.
Collision mitigation braking assist which applies brake pressure when an unavoidable collision is determined or when an "unavoidable" situation is created out of thin air by the robot mind of your car.
The automaker plans to make the entire suite standard across all vehicles by 2022[1].
Common Problems with Honda Sensing ∞
These technologies are an exciting evolution in car safety. Or at least they should be.
Drivers should remember the systems are meant to assist you from driving off the road or into the back of that plow you've been stuck behind for 40 miles. And while they are intelligent, even intelligent_ technologies make mistakes which are amplified at 65mph.
Let's take a look at some of the most common complaints about Honda Sensing. Some are annoyances, some are expensive headaches, while others can actually create more dangerous driving situations than cars without the technology.
1. Randomly brakes when it detects objects that aren't really there ∞
There are rising concerns that the system will brake for no reason at all.
Scared the crap out of me. Traveling along, not a vehicle within 500 feet of my vehicle to the front or the rear. No vehicles traveling near me in the opposite direction either. Was traveling at 40 mph and the car locked up the brakes on me to a complete stop. Very unsettling. I got out just to make sure that I didn't hit anything that I didn't see. Alas, there was nothing, just the car acting stupid.

2018 Accord owner in Illinois
2. Adaptive cruise control forgets to adapt ∞
The adaptive cruise control forgets to adapt when approaching other cars and that might be due to the weather. Speaking of weather...
3. False positives due to weather ∞
The system produces false positives on bright, sunny days and triggers warnings, particularly when driving towards the sun. This can also happen in heavy rain or fog. Additionally the system has been known to malfunction on extremely hot days.
4. Systems needs re-calibration ∞
Even a slight jostle in the radar assemblies can require recalibration. A process that can cost $3,000 bucks and for some reason isn't covered under warranty?
I was happy until the lights for the Honda Sensing Suite went on at around 5500 miles; the dash was inundated with warning lights that stated that the collision mitigation braking system, road departure mitigation system, and adaptive cruise control all had "problems" (which didn't help much to narrow down the problem) ... I immediately took it to the Honda dealership where I purchased the vehicle and they said that the radar and radar assembly was somehow moved upwards from below

2017 Accord owner in Pennsylvania
Speaking of calibration, your insurance company might cover the cost of replacing a windshield but did you know that you'll probably still be on the hook for radar recalibration costs?
Honda Sensing Technical Service Bulletin ∞
Many of these problems were brought up in technical service bulletin (TSB #17-064) titled MID Displays ACC, CMBS, LKAS, RDM, and Brake Warnings and Other Listed Symptoms.
In the bulletin, Honda informs technicians to update the millimeter wave radar unit software if owners complain about any of the following symptoms:
Front radar blindness due to severe weather conditions (rain, snow, fog, etc) may trigger a sporadic false "Radar Obstructed" message.
The vehicle speed fluctuates at highway speeds when adaptive cruise control is set.
The multipurpose camera unit temperature is too high resulting in error code DTC B2A60-98.
The millimeter wave radar malfunctions resulting in error code DTC U12B7-00
Other areas where the system may break include:
If there's brake actuator malfunction (error code U0416-68) the collision mitigation system might trigger a warning.
If the steering's neutral position can't be determined (error code DTC C0051-54) the lane keeping assist system might trigger a warning.
If the integrated driver support system malfunctions (error code DTC P2583-76) due to misalignment.
Not Ready For Prime-Time? ∞
A proposed class-action alleging the Honda Sensing defects make the vehicle dangerous to drive was filed in May of 2018 on behalf of 2017 CR-V owners.
The lawsuit was later consolidated with other class-actions, expanding its scope to include the 2017-2020 CR-V and 2016-2020 Accord as well.
Allegedly the systems regularly cause numerous warning messages to intermittently appear, and the CR-Vs fluctuate their highway speeds without warning when adaptive cruise control is set. In addition, drivers are allegedly alerted to hit the brakes immediately although no obstructions are present.
Citing TSB #17-064 as proof, the plaintiffs allege that the vehicles should have never been sold or that it should have been "prominently disclosed" that the Honda Sensing features weren't ready for prime time.
---
Lawsuits Regarding This Problem
Lawsuits about this problem have already been filed in court. Many times these are class-action suits that look to cover a group of owners in a particular area. Click on the lawsuit for more information and to see if you're eligible to receive any potential settlements.
A Honda CR-V Sensing lawsuit alleges the safety systems are defective in 2016-2019 Honda CR-V, CR-V EX, CR-V EX-L and CR-V Touring SUVs.

Honda says the lawsuit should be dismissed because the owners don't plausibly allege a defect and fail to allege an alternative design to the features of the Sensing systems.

A Honda Sensing lawsuit alleges the driver-assist systems are defective in 2017 Honda CR-V models, including the EX, EX-L and the CR-V Touring.
Generations Where This Problem Has Been Reported
This problem has popped up in the following Honda generations.

Most years within a generation share the same parts and manufacturing process. You can also expect them to share the same problems. So while it may not be a problem in every year yet, it's worth looking out for.
Further Reading
A timeline of stories related to this problem. We try to boil these stories down to the most important bits so you can quickly see where things stand. Interested in getting these stories in an email? Signup for free email alerts for your vehicle over at CarComplaints.com.
Honda has filed a motion to dismiss a lawsuit that alleges the Honda Sensing safety suite is really quite dangerous.

The consolidated lawsuit says warning messages appear for no reason and that the vehicles can suddenly change speeds while driving. Honda lawyers have come up with a list of technicalities on why the case should be tossed.…

keep reading

article "Honda Files a Motion to Dismiss Honda Sensing Safety Lawsuit"

A lawsuit alleges that Honda's technology that is aimed at making us safer, is doing the exact opposite.

Honda Sensing is essentially four different systems – lane keeping assist, adaptive cruise control, forward collision warning, and collision mitigation braking assist. But the systems regularly cause numerous warning messages to intermittently appear, and the CR-Vs fluctuate their highway speeds without warning when adaptive cruise control is set.…

keep reading

article "Alleged Software Defects in Honda Sensing System Make CR-Vs More Dangerous to Drive"
OK, Now What?
Maybe you've experienced this problem. Maybe you're concerned you will soon. Whatever the reason, here's a handful of things you can do to make sure it gets the attention it deserves.
File Your Complaint

CarComplaints.com is a free site dedicated to uncovering problem trends and informing owners about potential issues with their cars. Major class action law firms use this data when researching cases.

Add a Complaint

Notify CAS

The Center for Auto Safety (CAS) is a pro-consumer organization that researches auto safety issues & often compels the US government to do the right thing through lobbying & lawsuits.

Notify The CAS

Report a Safety Concern

The National Highway Traffic Safety Administration (NHTSA) is the US agency with the authority to conduct vehicle defect investigations & force recalls. Their focus is on safety-related issues.

Report to NHTSA